Oh my!! It was reported yesterday that a jet ski crash in Miami has left the Jamaican-American hip hop crooner, Sean Kingston, in critical condition. A female passenger on his Jet Ski has also been hospitalized.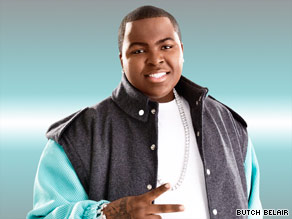 Sean was born on February 3, 1990 in Miami, Florida and moved to Kingston, Jamaica when he was six years old.
He blew up the airwaves and our screens in May 2007 with his catchy tune, "Beautiful Girls" and has since gone on to do other interesting stuff like co-writing the very popular song – "Whatcha Say" by Jason Derulo. Who can forget Iyaz, the R&B/Reggae singer who hit the scene in 2009 with the enormous hit "Replay"? Did you know that Iyaz was discovered by Kingston on MySpace? History repeated itself there because Kingston was also discovered on the same social networking site.
"Sean Kingston was in an accident today," Kingston's publicist, Joseph Carozza, said in a statement to E!News. "No further details are available at the moment. He and his family thank everyone for the well wishes."
We at FAB pray for a positive spin on this story and hope for a full speedy recovery for the 2 victims.